CM

Bike Packing the Cairngorms Loop and JOGLE

Alan Hill is a monkii cage and gorilla cage Superfan for his bicycles and bikepacking adventures. So much so, that his current total runs at: gorilla clips x 3; gorilla cages x 2; gorilla bags x 2; monkii V cages x 3 and monki cage x 1. Phew. That's quite a monkii and gorilla haul and some vote of confidence in them.

Here's what Alan had to say about monkii's and gorilla's on returning from Bike Packing the Cairngorms loop.

Just back from Cairngorm Loop. Well chuffed with Monkiis and Gorillas.
Just took one of the Gorilla Bags, but had several crashing falls (low
speed) onto it (first time in SPD's!) and no harm done. Nothing worked
loose with the bottle cages, so big thumbs up! 

Alan used the amazingly versatile gorilla clips to add carrying capacity to his rigid forks. He then hung a gorilla cage with a gorilla bag off one gorilla clip on the right and a monkii V cage with water bottle on the left.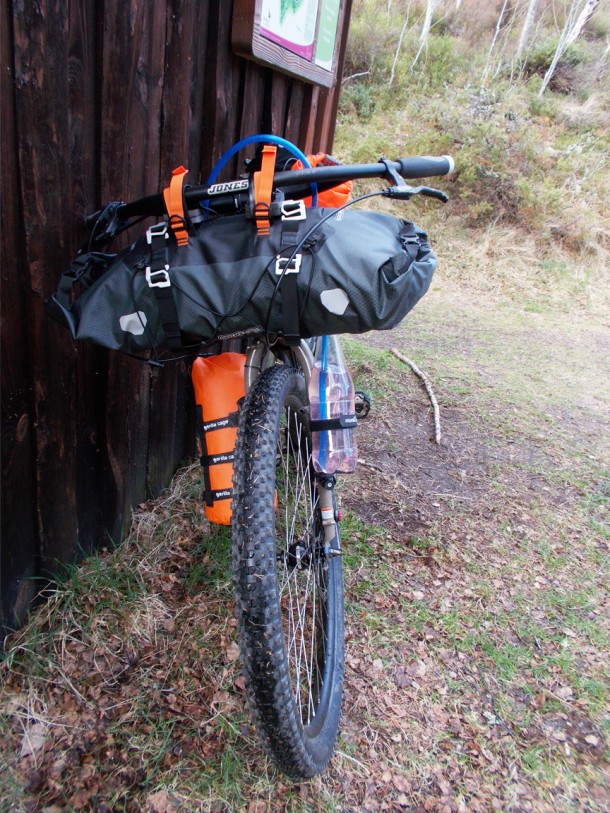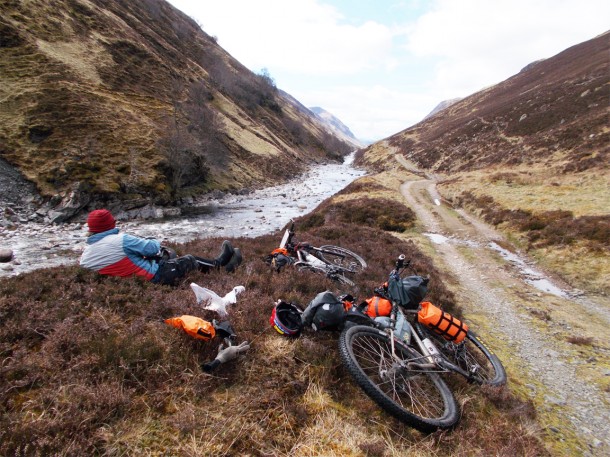 Pre monkii and gorilla cage power, Alan cycled JOGLE (John O'Groats to Land's End) using as much off road and unclassified roads as possible. By the time he reached Land's End He'd managed 71% off road / unclassified road, 18% on B roads and 11% on A roads, some of which were Scottish single lane A roads, and deserted! You can read his JOGLE blog here.